Black rose tattoo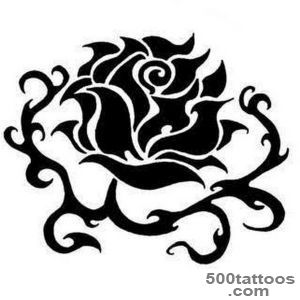 Among the huge variety of tattoos picture black rose consistently popular. Tattoo black rose is associated with romance and melancholy. Why is it so often because of the many options is selected a black rose, and most often it is a choice of girls. Try to understand what this can mean tattoos.The most common value for the tattoo black rose is considered to be death and grief. In the West, black color strongly associated with grief, the loss ( we said that in the East, a symbol of grief - white) and is considered a funeral color. Rose - a recognized symbol of love, and a black rose symbolizes the bitterness and sadness of the loss of love.It could be the loss of a loved one, and pushed the love. In this case, in addition to roses, are often added to the tattoo text: the name of a loved one, a declaration of love, etc. In some subcultures black rose is considered ready symbol.
Another common value of the tattoo with a black rose - devotion and hope. Loyalty can be not only a personBut also the idea, but the idea unrealistic or unattainable goal or desire that will never come true. It is this hope happen, and can symbolize tattoo black rose.
Red ( scarlet ), the rose was a symbol of England, and the Irish, who began the war for independence, chose a black rose in opposition, as a symbol of their struggle.Many Irish soldiers patriots applied to the skin tattooed with a black rose. Today, black rose - one of the symbols of the anarchists.
The Black Rose can be found on skin not only of Irish soldiers. Often, the soldiers returning home, choose a tattoo black rose, showing that their way over, but they did not expect to return.
Black rose tattoo designs and images