Camel tattoo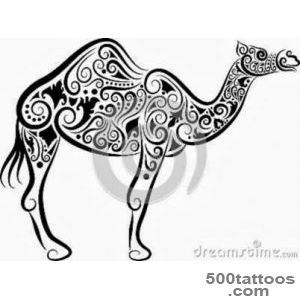 Tattoo Camel is very rare in our regions, basically it is popular among residents of the East.
Camel always stood for financial prosperity, because those who were camels, those were the people prosperous by the standards of the east. Camel also very persistent,therefore one of the values ​​camel tattoo - the ability to achieve goals and overcome the difficulties.
Another camel tattoo represents the humble acceptance of the burden imposed upon man, and the willingness to bear our cross to the very end.
The camel can also be a good mascot money, because he knows how to attract money,success and helps to avoid all sorts of complications in affairs.
Camel tattoo designs and images