Egyptian tattoos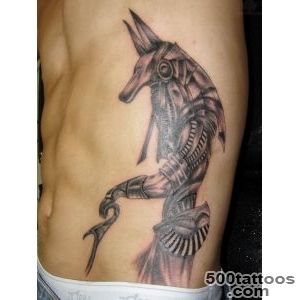 Egypt is considered one of the most popular destinations for the classic tattoo artists. The enigmatic , laconic image can impress people of different social strata . You can get a tattoo with the application of a single picture or a set of elements .
Exotic motifs in Egyptian -themed tattoo
Stylish ,pretentious , the sublime image of tattoo fans choose at a certain stage of life, as a symbol of something deep and important . Egyptian tattoos can include the following image :
The pharaohs and deities . Classic style in this direction involves the application of an image to your profile.
Sacred animals to Egypt .This may be the Egyptians revered cats in a variety of interpretations .
The image of the sun . Adoration of the solar disk is one of the central topics in the Egyptian style tattoos .
The single , concise elements . These parts include the eyes of Pharaoh , Scarab , Ankh .
Competent approach to the choice of the Egyptian tattooWhen you select a pattern to be applied to the body of the clients are often guided by the historical value of specific images or aesthetic side.
The development of the desired tattoo sketch Egypt will our master , and this service is free of charge . Real photos of Egyptian tattoos can be viewed on our website or in the studio directories.Experienced tattoo artist of our salon will help you choose the drawing and finalize it at your request .
Egyptian tattoos designs and images