Geisha tattoo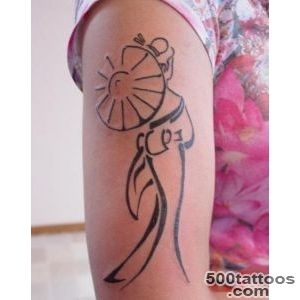 One of the most common types of tattoos with a Japanese motif is an image of a Geisha - women's national profession in Japan, which includes a guest entertainment , dancing , views , fascinating conversations.
Tattoo depicting geisha is odnelnoy branch of art in an artistic tattoo.
Incidentally themselves geisha ,despite some restrictions on the residents tattooing Japan, the tattoo is applied , but such that it only appears in the red skin. White geisha tattoo is applied as a skin puncture , and added to her rice powder , which gives white, unobtrusive tattoo.
Making a tattoo in Japanese style ,it is worth remembering that in Japan hieroglyphs and images of animals can be interpreted in different ways , and you can get there in an uncomfortable position .
Geisha tattoo designs and images