Helm tattoo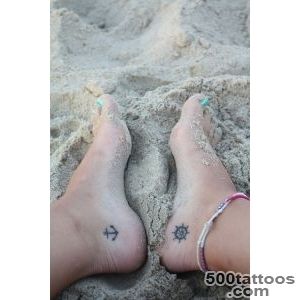 Initially, tattoos depicting the helm did sailors . Life was full of sailors burdens and trials , and they believed that the tattoo with the steering wheel to help them choose the right path , to return home to the land of the most dangerous life.
To date, the European tatu-culture tattoo with the image of the wheel moved from the professional category in the category of conventional distributed . This tattoo is truly the helm of men's, shows leadership qualities of its owner .
Meaning tattoo the wheel is: person chooses his own path in life ,he is responsible for his actions and is ready for any twist of fate. Another value tattoos helm , less common - a love of adventure , wandering , and a tendency to change places .
Helm , entwined ropes or anchor - a symbol of what a person adheres to the chosen path ,despite the aggravating circumstances of life . While a picture is selected helm - realistic or Fancy , this tattoo is a symbol of the freedom-loving natures , stryamyaschihsya dominate life.
Tattoo with the controls may appear as a single steering wheel, and how the whole composition . For example,the steering wheel will be in the hands of a skeleton , or around the wheel will be roses and heart . It looks spectacular tattoo helm , which is inscribed inside a small piece of the world.
Basically, of course , so do yourself a tattoo sailors and those whose profession somehow connected with the sea . It happens that the steering wheel , packed merely as decoration,not investing in it any special meaning.
Helm tattoo designs and images