Love tattoo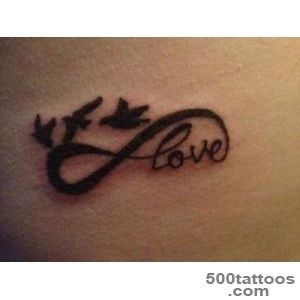 Love - a disease from which people are in no hurry to recover. The joy and loss, memories of happy days, oaths of fidelity - all this can perpetuate using tattoos. Meaning tattoo love - to attract and retain this sense, it is the memory of the love, the desire to save, save it forever.Sketch of tattoo about love could be anything and contain different characters.
Often there are tattoo inscriptions about love and romance image characters. This short inscriptions - names and initials of the beloved, or long - lines of poetry, sayings about love or a motto that describes the state of mind.The most common signs - Love, « One Life - One love."
Lovers of oriental wisdom and feng shui are choosing Chinese characters : Love, Eternal Love, Happiness. Love - the feeling that binds two people, so here are appropriate paired inscriptions and images. Pair same applies tattoo : heart or halves, which can be combined,tattooed rings ( the symbol of the union ), placing them symmetrically.
The oldest and clear image symbolizing love - the heart. It may be tiny, or very large, one-color, but more often it is the heart of aloe. To this was added the wings and a scarlet rose.
Another frequent symbol of love - is infinite.Sometimes elegant "eight" inscribe inscription, name or slogan.
Amulets retain a sense of love and its owners. Tattoo ladybug will bring happiness, angel wings overshadow his love.
Tattoos, bringing love, are no less important than the wards. Sensuality and sex symbolize dolphin and frog lily flowers - her virginity,and red rose - her passion.
A small tattoo is applied to the wrist, wrist or ankle, a major on the shoulder, back, chest. Whatever tattoo sketch about love - the main thing that it was unique!
Love tattoo designs and images