Orchid tattoo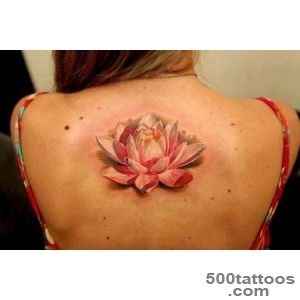 Because of its deliciousness orchid tattoo gained immense popularity among the lovers of painting on the body. Especially in demand is in the beautiful half of humanity, which has feminine and sophisticated harmony. Undoubtedly, large orchid tattoo sketch is an original and beautiful to look at the body, and a small image -on the foot or forearm.
In the world there are so many species of orchids. They are diverse in color and form, and carry with them an indescribable beauty. Orchid is considered to be the most amazing flower on earth. Since ancient times this flower symbolized the beauty of a woman, her tenderness and sexuality.
Most orchid tattoo is applied to the feet, but izthe variety of options it is drawing the same original will look at other areas of the body. There are variations of the image of orchid flowers with a few buds, which successfully combined with other elements : water, birds, butterflies, insects and animals.
Orchid tattoo gained popularity among young people.Meaning tattoo orchid in the world is interpreted by - differently. In the East, it symbolizes luxury and wealth. In China - the human perfection, in Vietnam - a symbol of youth and spring.
For women, the orchid is a talisman, a symbol that protect their owner. Any tattoo with flower carries its overtones.Tattoo images in the form of this beautiful flower to a young girl is her tenderness, innocence and sexuality.
If we consider the meaning of the tattoos in the relationship between man and woman, it symbolizes the intimacy, harmony and affection. Erotic hint invisibly present in any of the drawings with an orchid,imprinted on the body.
Europeans are investing in this flower friendliness and sense of exhaustion of conflict, they believe that it carries with it the power of creativity. So it is believed that if the family is present, this symbolic image, its beneficial effects on the atmosphere of the hearth is provided.Equally important in this tattoo has its color. Blue Orchid - a symbol of eternity, colorful tones indicate passion, coupled with the desire. It is believed that the pale - pink and white shades of the figure are a sign of sexuality. The most commonly used shades of red, pink, purple, blue and yellow colors.Light skin involves applying a shade of pink, and dark - reddish or brownish tones. Advantageously, the use of yellow, pink or blue tones, if the picture will be placed on the hands. If the orchid is shown in a black version, it also looks very impressive.
Orchid tattoo designs and images