Success tattoo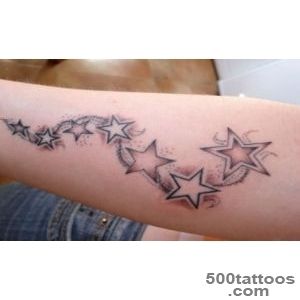 At all times, people worshiped Fortune , and tried to draw her to his side . To do this, they used amulets, magic items and charms . They were put to propitiate fate and draw welfare. Nowadays tattoo lovers still superstitious.
Tattoos bring luck and wealth
Traditional tattoos bring good luck -This image of four-leaf clover , horseshoe , ladybug and a parrot .
In nature, clover with four petals is almost never find it - now and good luck sign. Therefore, its image - the most common talisman for good luck . It is believed that even a small tattoo clover can seriously affect the destiny.Owners horseshoe tattoo believe that this is the strongest magnet for good luck. Horseshoe , discarded horse was carried into the house and mounted above the door - so much people like to change for the better ! And this thing has never let them.
Applied to the body tattooed image of a ladybug , according to legends , it protects the owner from the evil eye and spoilage ,but also symbolizes the sun .
British, wanting to protect themselves from evil , choosing tattoo parrot . At the same time they will mutter a spell , believing that the protection will not be strong without him .
There are tattoos that bring wealth and good fortune , the most mysterious of them - it's characters , the sign of infinity and curl.In the East, there is a tradition - to cover the body of hieroglyphic writing . But a tattoo often choose Westerners . Symbols of wealth and luck - good luck , family , wealth, and courage - are described by the Chinese and Japanese Kanji characters . Character " Chi " ( good luck ) represents both a fortunate man, and sage .Lovers can make a pair of tattoo , its meaning will be revealed when they will be next .
In Siam locals applied tattoo curl - a symbol of the meditating Buddha . This is an image that attracts good fortune , endowed with double force - sense of pattern and procedure that is performed only monk . At the same time he makes a magical ritual .
The inscriptions on the body - the motto ,aphorisms and sayings - can help too lucky , for example the words " Happiness favors the bold " , very popular in the West.
Equally important are the tattoos that bring money , because it is one of the results of good luck !
Traditionally in China, and in Japan for the augmentation of money "in charge" peony. This tattoo is very popular .Simultaneously, the peony symbolizes success . Tattoo peony is interesting because it also has the symbols of the ancient Japanese card game oyte Cabo .
Success tattoo designs and images