Crystal tattoo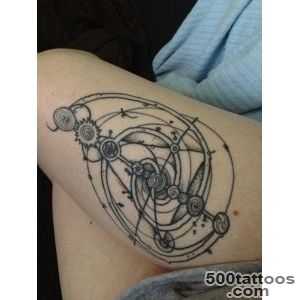 Gemstones are a great energy. Each of them has a definite meaning. The most common crystals such as diamonds, rubies, topaz. Crystal tattoo is often chosen by people solid and determined, who know his worth. Often your body a stone image, seeking to attract good luck using it as an amulet.Crystals have unique properties which they possess surprising integral strength of the structure. If you put the crystal under the rays of the sun, the glare will play on the stone, emitting a bright light. Because of this phenomenon in ancient times, people worshiped crystal, linking it to the Sun God. Of particular importance invested in crystal Buddhists,symbolizing his spiritual beginning. As worship crystals diamonds decorated throne and the scepter of the Buddha, which are tantric symbols. Ruby crystals are applied to the body a unique personality who wish to celebrate their uniqueness and superiority.
Crystal tattoo done by people with the following traits :The integrity of the individual.
Hardness of character.
Strength of mind.
The uniqueness, exclusivity.
Constancy.
If you look at a photo of a crystal tattoo, it can be seen as unique may be the images, which are colorful and stylish. The small size allows you to put an image on any part of the body. Who wishes to have a unique tattoo,can create your own sketch of the crystal, which will cause the master tattoo on the skin.
When asked what the tattoo means a crystal can only say its owner, invested in drawing its own value. Crystal refers to a tattoo unisex, so they do not have sex and age restrictions.
Crystal tattoo designs and images