Feminine tattoos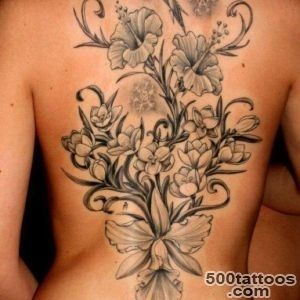 To start advised to read the article Is it a girl to do a tattoo ?
Beautiful tattoos on the body of women perceive in different ways, but one never tires of admiring . Tattoos on the body for a long time nobody will be surprised , because the tattoo looks very refined in a beautiful woman's body . Sometimes the tattoo is applied to bring good luck ( tattoos ,having the mythical properties , which are able to change lives ) or just someone to envy .
Beautiful tattoos for girls
Choosing a tattoo responsible and serious moment, because it is impossible to fix the tattoo . With the chosen tattoo , you have to live the rest of your life , think about how it will look in a couple of decades. Often , the more time spent on the selection , the less falls sorry. Choosing a picture, do not forget about its significance . Below are the most popular tattoos and their meanings.
Butterfly , a male tattoo is applied very rarely . It symbolizes the transition to a new life , beauty and freedom.Put a butterfly often on the shoulder or waist.
The cat - a symbol of beauty , elegance and independence. Applied to the ankle or shoulder .
Tiger symbolizes determination, aggression , courage . In China , a tattoo in the form of a tiger is considered protected from evil forces . Applied to the ankle or shoulder .
Tattoos for girls
Tattoo dragon is a symbol of power ,wisdom, courage , bravery and loyalty . Dragon combines the two entities - the snake and the bird is a fusion between good and evil . A wreath image of two dragons - a yin and yang , male and female . Apply on the back or shoulder . A common tattoo among women and men .
Scorpio - a symbol of attractiveness and beauty .These creatures can kill and heal . Apply on the shoulder or shank . Tattooing is not only for women, is common among men.
Snake on the body - a sign of intuition and wisdom . Tattoo exclusively female . Applied to the ankle , arm or shoulder .
Panther - a symbol of ferocity , aggression , ruthlessness .But at the same time it emphasizes the elegance , sophistication and grace . Apply on chest, back , arms and shoulders .
For girls developed so many different tattoos , from simple basic designs to complex compositions depicting mythological creatures . The main difference between women's tattoos from the male - is elegant,brightness and a variety of color palettes in the female tattoo .
Feminine tattoos designs and images