Killers tattoo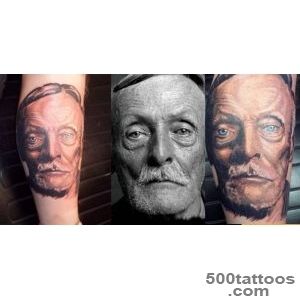 Tattoos killers , the so-called camp tattoo applied in the zone .
If a person has served for the murder of a woman , then on his chest or thigh tattoo can be seen as a woman , burning at the stake , the amount of logs for the fire , may indicate a number of years , received for this crime .
If the tattoo is shown on the scaffold ,executioner with an ax and a half-naked woman , it says that the person wearing it , sat for the murder of a relative or relatives. Sometimes a tattoo reading as " a traitor 's death ."
Killers tattoo designs and images