New tattoo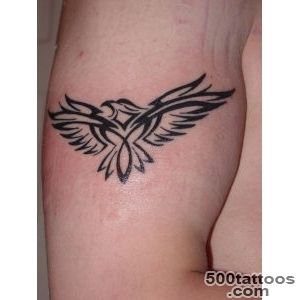 Did you make a first tattoo , or already have a whole collection of pictures on your body , it is important to remember that caring for a tattoo , it is just as important as choosing the sketch and tattoo . Proper care will keep the tattoo for many years in excellent condition .
Nowadays , if you do a tattoo in the professional salon ,the risk of harm to health is reduced to zero . Scary stories about how people picks up an infection were in the distant past. But this does not mean that you should not be careful - that all went well , you need to follow a few simple tips .
How to care for a new tattoo
Step one : dressingStep One : perevyazkaTatuirovka ready and you want to show it to the world , but will have to wait a while . The tattoo artist will bind a new tattoo to keep the area sterile application and accelerate the healing process . Usually this is done using a thin gauze and bandage. You will be able to remove the bandage after a few hours .There is only one exception to this rule : if the master of the tattoo covered with plastic wrap , remove it as you get home only. Plastic wrap worse promotes healing .
Important in the care of a new tattoo , is to protect her . As long as your skin heals , make sure it does not rub anything . Depending onat what point is it's a tattoo can be a problem , it may not be . For example, if you have a tattoo on your ankle , you have to avoid wearing socks while it heals . For tattoo in the lower back , make sure the strap pants loose enough and it will not rub .
Second step: keep the tattoo cleanSecond step: keep the tattoo chistoteMoyte hands before removing the bandage , and each time touching the tattoo : it will greatly reduce the possibility of infection .
Gently wash the tattoo :
Use warm soapy water .
Do not use a towel or other abrasive objects .
Wash the tattoo with water tank , rather than under running water from-under crane .
Be sure to remove all traces of blood .
Gently remove the moisture with a paper towel or soft cloth . But do not rub , just blotted !
After washing, apply a thin layer of antibacterial ointment . You can use this cream several times a day , especially if your skin becomes dry and tough . It will help to moisturize the skin ,It makes it supple and will reduce the peeling to a minimum, and thus retain its color saturation.
Do not use alcohol or peroxide, as they will dry the skin, but now it is better to remain hydrated.
Wash manner tattoo 2-3 times a day during the first week ( on arms and legs can be cleaned more often as these places a mark).Your daily shower is good, but try to hold it in less time . Also it is necessary to give up swimming and hot tubs . Bacteria contained in the flowing water can carry infection on healing the skin and bleach can discolor a new tattoo .Another rule : do not sunbathe ! Excessive exposure to the sun (or in the solarium ) can cause serious damage . If you are a long time in the sun, cover the tattoo with something . New tattoos are too sensitive to sunlight and can be dimmed . To keep your tattoo is in excellent condition for years to come ,within a few weeks, you need to carefully take care of it until everything is healed.
The third stage : the different allocation
Let's face it . You just pierced the skin with needles , many times . Your body will respond to a logical way - bleeding .In the first days after the tattooing will be a small amount of blood and other body fluids from the damaged area . This is normal.
The ink may also ooze from the tattoo during the first few days. Again , this is normal . Wear loose clothing to her no traces . At night you can put a old towel ,to avoid contact with blood and paint on the bed .
The fourth stage
After 3-4 days of care , you can stop using antibacterial ointment and start using lotions . Lotions, which contain flavorings and colorings your best bet (e.g. Lubriderm). Even if the lotion is recommended you buy a tattoo artist ,still check the composition . There may be ingredients for which you are allergic . On sale there are lots of products for the care of tattoos , but be sure to check before applying makeup and consult your tattoo artist .
Apply lotion after washing your tattoo , or if you feel that the skin is dry. again,keeping the skin soft, you reduce peeling. Do not forget to wash your hands before going to touch the tattoo to prevent infection .
Your tattoo can be scratched , but do not succumb to the temptation . Can a little slap yourself in the skin , or even apply lotion to relieve itching .
Preventing the spread of infectionPreventing the spread of infection infektsiiRisk when tattooing is not as great as before, because taken appropriate precautions . Mainly , this means that before applying the tattoo your skin will be clean and sterile , most importantly , the new needle ( not " purified " or " sanitized " ) will be used .Today, every professional is aware of these precautions , so you do not have to worry.
However, it is likely to carry infection after tattooing . Signs of infection may be inflammation , redness , skin swelling and pain . If the tattoo heal properly , usuallyTwo days later there is no soreness when touched. If you feel that the discomfort worse , rather than decrease , or are there other signs of infection , you should see a doctor .
Let's summarize the proper care of a tattoo at home :
Cleanliness is important to prevent infection : Always wash your hands before touching your tattoo .First of all, listen to the advice of your tattoo artist . Rather, he has plenty of experience in taking care of tattoos , and can give you specific advice on how to care for your own tattoo. Living with a new tattoo is not difficult - it just takes some effort on your part .Properly caring for the tattoo you guarantee yourself no problems with health , and faster healing .
New tattoo designs and images