Skinhead tattoo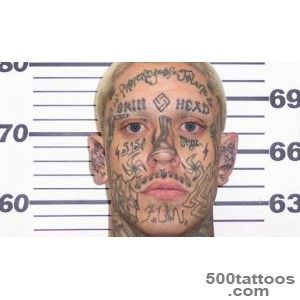 Representatives of skinheads often decorate their bodies with tattoos. The greatest number of tattoos applied to the movement of veterans of the body. It is about 60-70 % of the body.
Divide these tattoos on the Nazi and nationalist- patriotic. The main plot of tattoos is the image of the Celtic Cross, various modifications of the swastika and symbols ku-klus Klan.
These tattoos are an identification character, the more of these tattoos on the body, the greater the confidence of the other members of the skinhead movement. However, no other semantic loading these tattoos do not carry.
Skinhead tattoo designs and images