Pen tattoo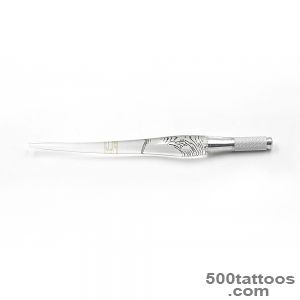 Always looks unusual and beautiful tattoo pen. It has many meanings, each depends on the style of drawing and the damage of a feather birds depicted. For example, an eagle feather - courage Owl - wisdom, peacock - tenderness.
Initially, the pen body began to draw in North America. The ancient inhabitants believed that the pen - it is a magical symbol of life. Tattoos in the form of feathers worn only by the great hunters worthy of veneration, it symbolized their courage and bravery.
Previously, the pen meant immortality and rebirth of life. Symbol in the form of a pen on an Indian body, was instrumental in establishing the connection between God and man. Also warrior painted on his body eagle feather forto learn from the courage and strength of this bird.
In the countries of ancient Greece and the East image of peacock feathers was a mark of the high position of its carrier. This is sort of a symbol of beauty, luxury and nobility. For Buddhists, peacock feather is associated with compassion and vigilance.Today, the most common interpretation of the peacock feather as the update and implementation of vital cycling, because this rare bird with age changes its perfect form, the tail becomes less bright and flashy.
Tattoo Pen represented in different variations for each owner, it has its own value.For men, ideal traditional black pen, made in Indian style, it will mean courage, determination, courage, and other military qualities.
Women suit beautiful and graceful figure, he will emphasize the lightness, delicacy and beauty of its owner.Ideal for sweet and timid girl - a tattoo peacock feather, it will emphasize the ease of the thoughts and actions of modesty, the tattoo will be a hint of natural beauty and irresistible women.
For creative and gifted people pen - a symbol of free thought, of openness and lightness.
But the feather in half dissection,It reminds its owner of the past failures and the collapse of hopes. Damaged pen usually expresses the painful loss of a sense of loss or separation from a loved one.
If used together with the pen shows itself a bird, then a person wants to find freedom.
A very popular tattoo in the form of a burning pen fabulous bird the phoenix, or Firebird.It means eternal immortality, the beginning of a new life, rebirth and cyclical nature of our existence.
Pen tattoo designs and images