Black tattoo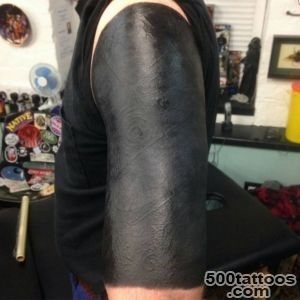 Black - the color is quite cold, which is associated with despair , cold. He - the exact opposite of white. One is forced to remember the night , death, sin , the silence and emptiness . In Christianity, it is assumed that black painted sadness , sorrow, grief . Differing only in Japan, it is in her black - a symbol of joy .By itself, this color is very mysterious , causes a feeling of peace , infinity .
If you look at the black color on the other side ( on the part of a psychologist ) , those who prefer it, deprived of something important in your life . They feel very alone , or lack of faith in the same fate. Most often, they have a bad ,depressed mood , and they reject the aid of others. If a person does not accept blacks , most of all, he is a very courageous and able to solve the problem , go through the difficulties , but also a very adventurous person.
People perceive this color is very ambiguous , even if disassemble any oriental culture . Here black,on the one hand - this is a sign of power and money , but on the other hand - a sign of mourning and sadness . Perhaps this is due to the fact that the money in many cultures compared with evil . Most often, this color is associated with magic , mysticism , charms , independence and freedom . Many tattoos require the obligatory presence of any black shades ,and some are not possible without them . Black - the color that perfectly accentuate any tattoo . After all, when a person chooses a tattoo , then he determines how black it is and how it is expressed . So always be careful about the choice .
Black tattoo designs and images