Squid tattoo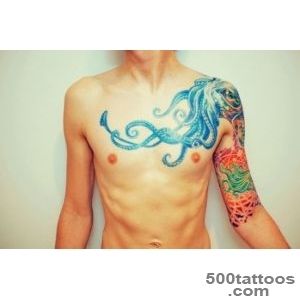 Tattoo with squid belongs to the nautical theme and symbolism lies in the behavior of its main features and the ability to camouflage.
The giant squid was always dressed weight mystical stories and overgrown with all sorts of stories about his ability to hide and evade the enemy.
Usually, Squid tattoo saysthat the person wants to change his life, he developed an interest in the new and still unknown to him, he wants to reach the inner state of calm, ease and grace to go through life. All that was owner of tattoos Kalmar in a past life, or had forgotten and forgiven of all, or else tries to do it now.He is ready to update and does not want to hold on to the old.
Squid tattoo designs and images