Ankle tattoos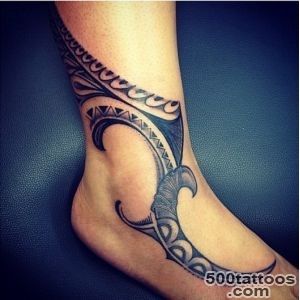 The tattoo on the ankle is one of the most popular tattoo choices for women. Elegant pattern adds to this place of sexuality and visibility .
Among the abundance of ideas and styles , selecting your option , be guided by the value of the figure . The tattoo on his ankle as the anchor symbolizes the stability, security and hope.Lotus is cleansing and loyalty . Get inspired !
The tattoo on his ankle - a good choice for those who want to figure on his body was quite prominent, and also served as mainly an aesthetic function .
Tattoos on the ankle for girls - something common , they are nothing new . But men such figures are much less common .No wonder : the tattoo on the ankle look very elegant and refined . Most of all - it's Bracelets: delicate patterns , clasping his leg at the bottom . In men , they would have looked no better. However, representatives of the strong half of humanity sometimes make a massive bracelets and select a powerful patterns .Tattoo on ankle
Most tattoo on the ankle gradually transferred to the lower part of the leg , as only the beginning of the pattern . In this case, the tattoo looks more original, except you have a wider field for the imagination .
Sometimes ankle stuffed Indian cucumber, in this case , of course , occupies a large area pattern . Sometimes not beat pattern ,and an inscription - only one side of the leg - outdoor . Recently fashionable wings on his ankle , when you see them, brings to mind the myth of Perseus , the holder of the winged sandals .
At the ankle skin located immediately next to the bone. This may be the cause of pain : it hit bone is much more unpleasant .However, this can not be compared with figures in the neck and wrist soft skin worse tolerate getting your tattoo . But legs , forearm , back less sensitive . Of course, the evaluation of pain is very individual , it depends on the personal pain threshold . Someone can easily tolerate the work on the wrist , and someoneasks analgesic ointment to anoint even pace .
Tattoos on the ankle are quite practical. Such figures are not so hidden , such as a tattoo on his stomach or side . But not as conspicuous as pictures, full of the forearm , neck , wrist and upper back . That is, your tattoo can enjoy yourself, moreover,easily you can even boast of it before is not the closest people . Summer pattern will add zest to your image , and in the winter waiting for his moment of glory , hidden under pants and boots .
Ankle tattoos designs and images